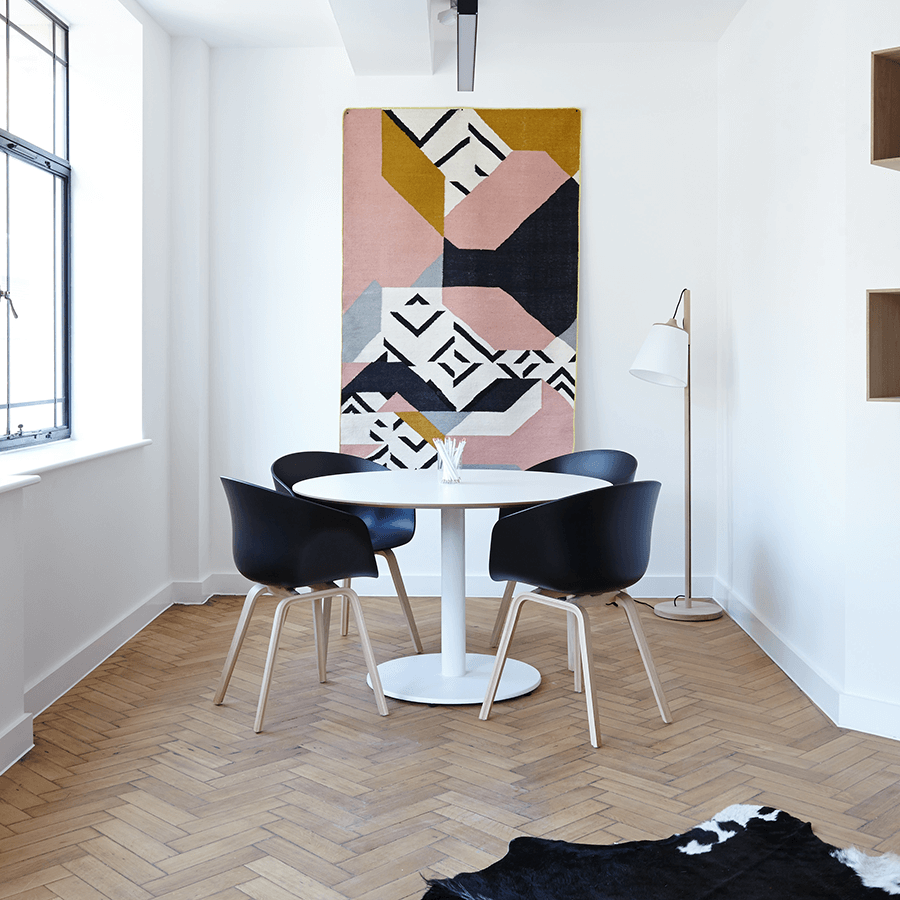 We Love Design
Muse Design offers a full design service tailored to each project, and the prices vary according to the room size and scope of works.

It is of the utmost importance to us that clients feel comfortable and relaxed throughout the process, so it is vital that costs are clear from the outset and are tailored to fit your budget.

We can offer a project management service that is either charged by the hour, or as a percentage of the build cost.

Please get in touch with us at info@musedesign.ie to discuss the scale and scope of any project
"Please contact us for a customised quotation based on your project brief, or avail of one of the packages listed below."
We will provide a one-hour consultation in your home with general advice on colour schemes, room layouts, soft furnishings, kitchen finishes, or any design dilemmas, with notes of the meeting emailed to you after the appointment.
Please note, this does not include plans or drawings, but we can provide you with a list of our trusted tradesmen and suppliers if required.
Mood boards in PDF format with images of product can be supplied at an additional cost of €230 per room and any additional time required will be charged at a rate of €100 per hour.
This service will provide you with a complete interior design scheme for one room in your home.
The interior design fee covers advice on style and colour schemes and space planning.  It can include the sourcing of the furniture, fixtures and fittings, fabrics, wall treatments, soft furnishings and floor finishes. 
We will create mood boards to illustrate your proposed design. We will recommend a few tradesmen and suppliers should you require their services.
Discount are available for multiple rooms and  any additional time required will be charged at a rate of €100 per hour.
NEW BUILD OR LARGE RENOVATION
€1,900
To begin the process, we will meet with you on or off-site for up to 2 hours to discuss your plans.  
Throughout the build we will use the allocated hours (19 hours*) to meet to discuss windows and door styles, lighting and electrical, colour schemes and furniture layout.
We will also organise shopping days with various suppliers in kitchen, bathroom, furniture and fittings, fabrics, wall treatments, light fittings, floor finishes and soft furnishings.
Kitchen, bathroom and furniture designs are available at the rates listed in our Online Design Services section.
*€100 for any consecutive hours
We will call to your home to take initial measurements and discuss your requirements, style, budget and lifestyle.
We provide you with a PDF document containing an itemised plan and 3D photorealistic perspective images of the room in colour from various angles (or external and internal views for wardrobes) to help you visualise the finished look.
We will also provide a list of recommended suppliers to help you select your finishes.
We will make any requested changes and fine tune the details (2 minor revisions are included in the price), then send the design to our recommended craftsmen to quote the project. You are also free to send the designs to your preferred contractor.
We will then meet with you to view samples and agree colours and finishes. The chosen contractor can also carry out the final survey at this point.
We will then specify the project and present you with the final designs. 
Pricing for our Bespoke Furniture Design Service is based on your brief and the complexity of your project.