We create professional designs from concept to final drawings for cabinet makers, architects and designers. We can work with your design sketches or architects plans to translate your design to 3D, or we can design the room for you based on your measurements and brief.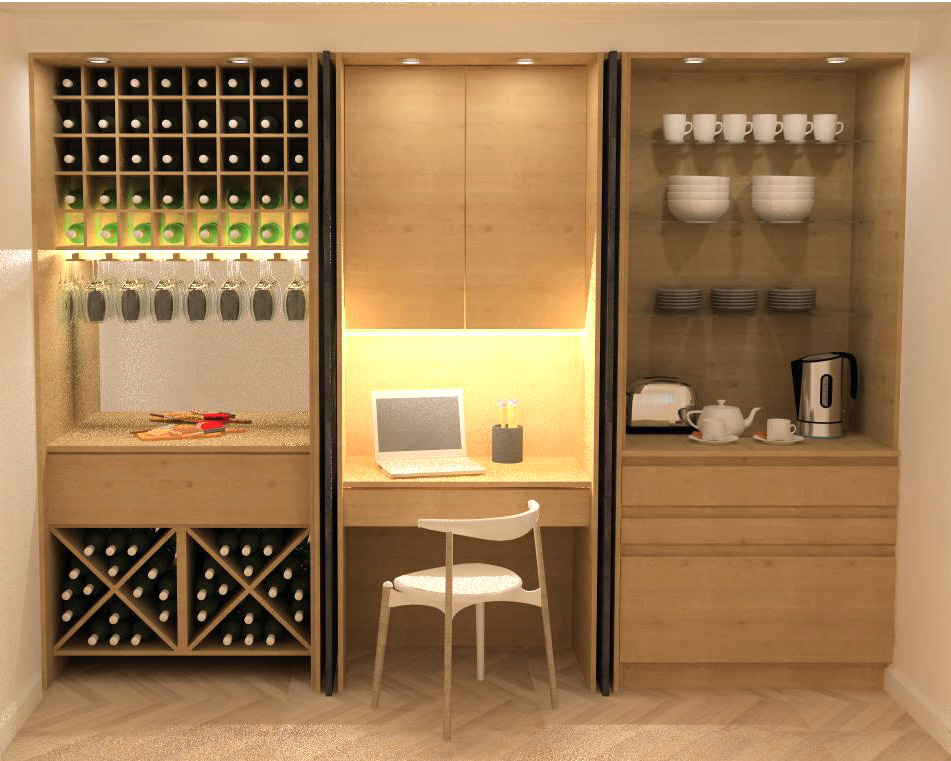 We provide you with a PDF presentation containing an itemised plan and photorealistic perspective images of the room from various angles to help your client visualise the finished look.
We can also transform your ArtiCAD plan into 3D renders, importing as many of the chosen materials as possible to create a realistic artistic impression of the final design.
Design created from layout and measurements provided
Design we create from measurements or Architect's plans
Add on the finer details such as elevations and cabinet interior renders.
Upgrade from Photorealism to HD Renders
Also, as interior designers, we can advise your client on any design elements required to complete their project. Our consultations can be customised to suit your client's requirements, with professional advice on any design elements to complement your trade.