How to Choose the Right Kitchen Seating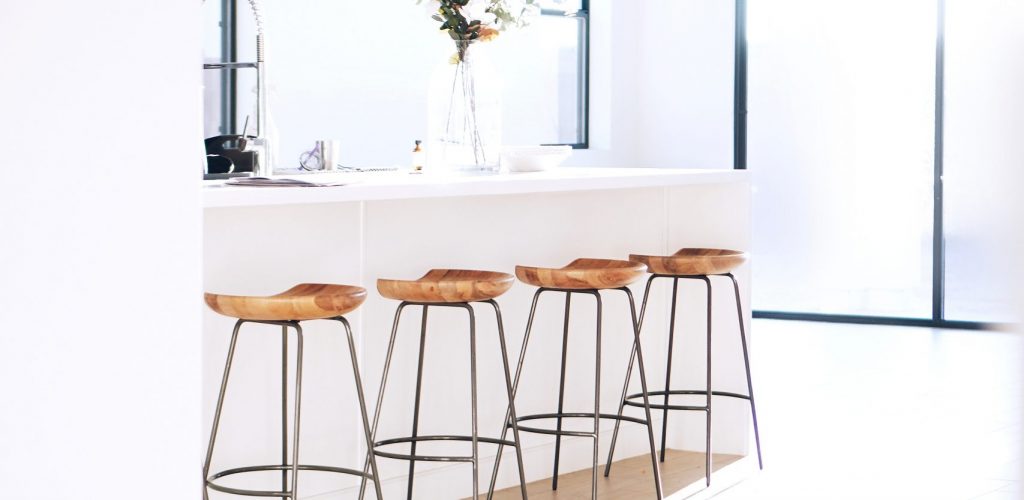 When choosing your seating for your kitchen, there are a few specifications to consider, such as the weight of the stool, the material, the shape and seat size. The seat height is most important, but often overlooked. 
As popularity has shifted away from raised bars at an island, choosing a stool to sit at counter level is now the preferred look.  Counter stools are now more readily available in a variety of styles and finishes.
We have listed the seat heights below to help you with your choice.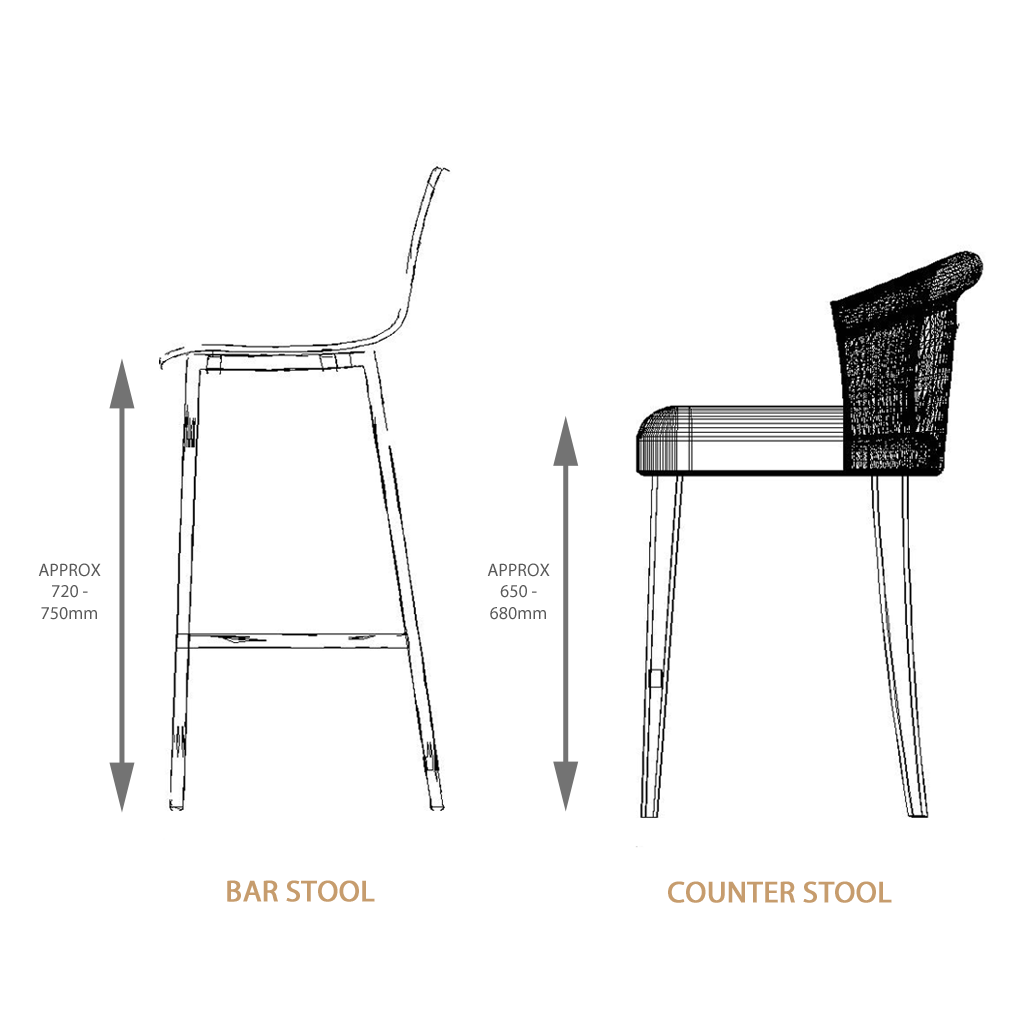 For island seating at the same height as the counter, you are looking for a seat height of around 650 mm -680mm, excluding the height of the back rest if it has one. The height from the floor to under the worktop level is 870mm, so this leaves a comfortable space to sit in under the overhang of worktop.
Bar stools have a seat height of around 720mm – 680mm excluding the height of the back rest if it has one, and is for islands that have raised bars or bar tables. Raised bars and bar tables are generally 1000mm – 1100mm from floor to under worktop. 
How many stools will fit at the island?
We tend to allow 600mm width per stool for to leave enough space for multiple people to sit together without bumping elbows. It is worth noting the optimal number of seats you would like to include in the island so the allowance can be made in the overall size of the island.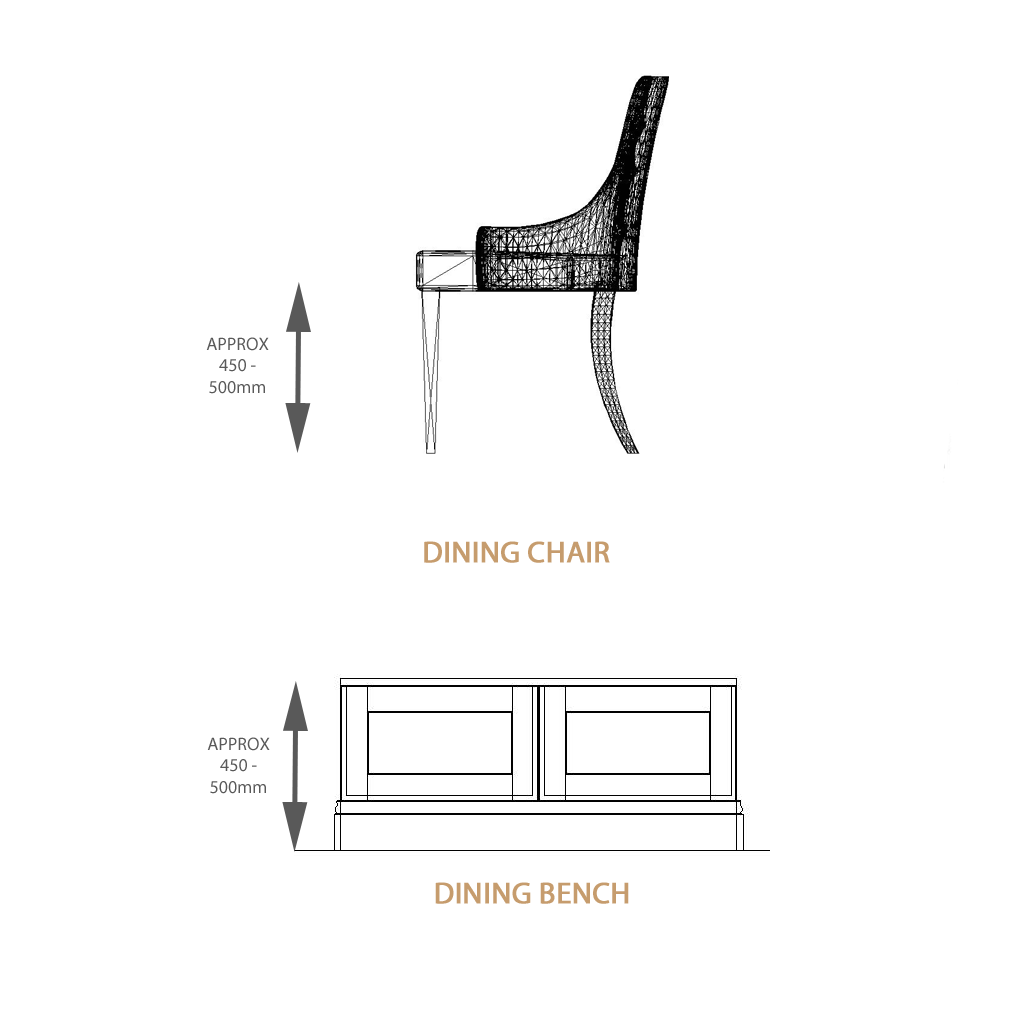 We love built in bench seating here in Muse Design. When space is tight, having that anchor to keep the dining table closer to the wall, or attached to one side of the island, frees up the possibilities for the layout for the rest of the space. 
Dining chairs are around 450-500mm seat height, which is generally matched for the height of a bench or window seat. Don't forget; if you are planning to have an upholstered cushion on top of the bench seat, you will need to adjust the height of the bench to suit the overall height with the cushion. 
If you would like to chat with us about creating your dream kitchen or home renovation, please do get in touch with us at info@musedesign.ie.
Subscribe to our newsletter
Don't miss new updates on your email